The Drysdales | South Florida Family Photographer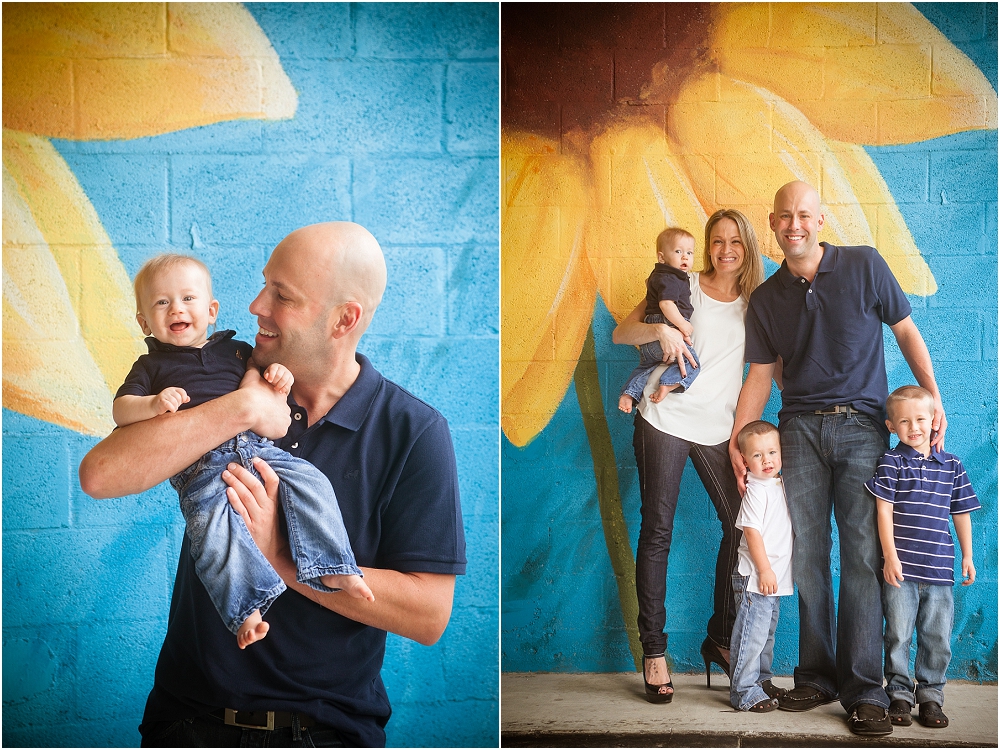 I met Kenny back in 2001 while working at Chili's. Man, he got on my last nerve sometimes. A couple years later he met Jaime, fell in love, got married, and now has three beautiful boys. Kenny and I have kept in touch (thanks facebook!) and every now and then I give him advice on camera/photography stuff. So when his wife Jaime purchased a session for family portraits, I was STOKED. The kid that used to annoy me at Chiliworld is all grown up. It was so great seeing him in "dad-mode" and even though they trudged through downtown Hollywood's stinky alley-ways and Dylan sometimes had his own poses in mind, these are some of my favorite family shots EVER.
I mean seriously, with that smile, you can almost hear Jaime's infectious laugh and it's no surprise why Kenny fell in love with this woman.